Here is a Western South Carolina mountain rifle circa 1820 which is a mix of several rifles I have seen from this part of the Southern Mountains. A nice sugar maple stock I bought from Dunlaps, with a 44 inch Ed Rayal 54 caliber barrel, long and thin. It is a working man's rifle with no entry thimble or side plate. A single lock bolt holds the lock in place nicely and two ramrod loops hold the ramrod in place. It has a Chambers Late Ketland flint lock and Davis double set triggers. I forged the buttplate, trigger guard and thimbles. Like all of these rifles it is made from a stock blank. I am too cheap to get a stock carved anymore and so I don't have to hassle with lock placement. The stain is my iron nitrate stain and as usual the varnish is home brewed.
This would make a nice hog rifle or hunting gun for bear or deer.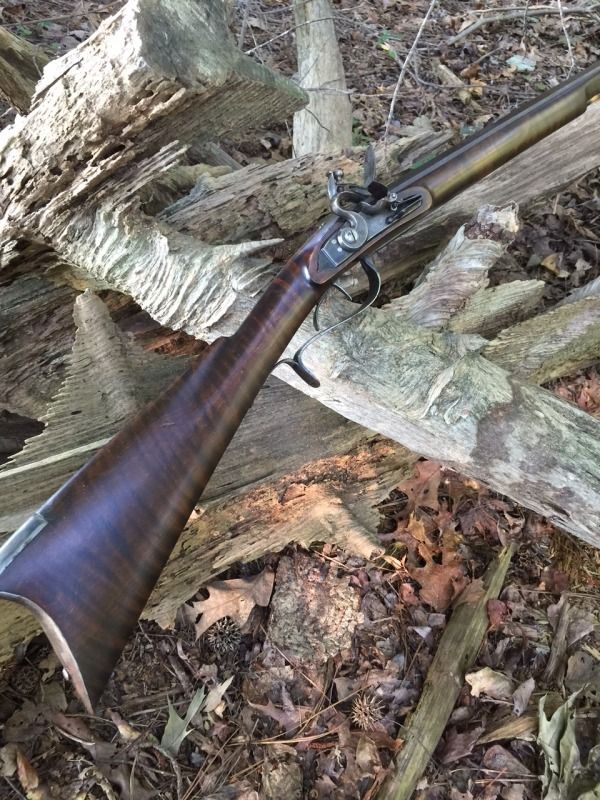 I have hunted with this rifle and it has a few handling marks but all in all it is a fine light larger caliber hunting rifle. Weighs just shy of 7 pounds and is very thin and long.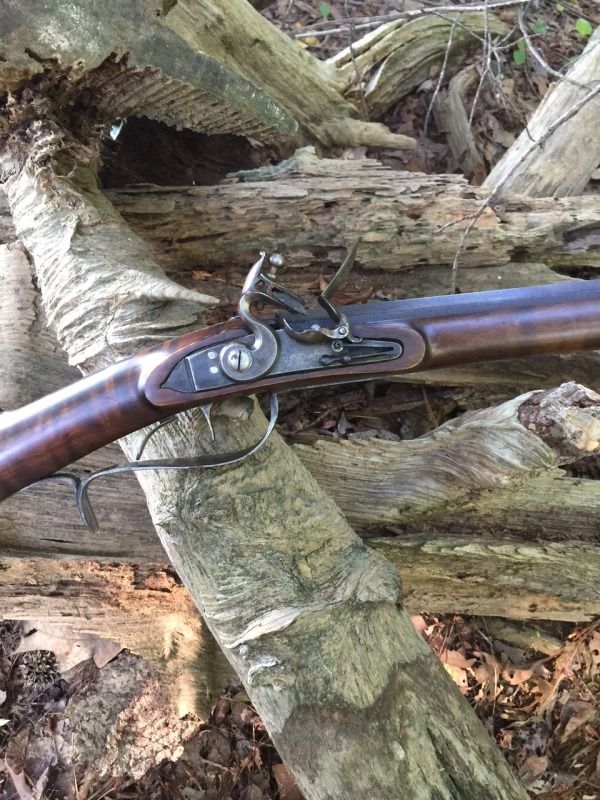 and another